{{#data.error}}
{{#data.error.root_cause}}
[{{{type}}}] {{{reason}}}
{{/data.error.root_cause}}
{{/data.error}} {{^data.error}} {{#texts.summary}}
{{texts.summary}} {{#options.result.rssIcon}} RSS {{/options.result.rssIcon}}
{{/texts.summary}} {{#data.hits.hits}}
{{#_source.featured}}
FEATURED
{{/_source.featured}} {{#_source.showImage}} {{#_source.image}}
{{/_source.image}} {{/_source.showImage}}
{{{_source.title}}} {{#_source.showPrice}} {{{_source.displayPrice}}} {{/_source.showPrice}}
{{#_source.showLink}}
{{{_source.displayDate}}}
{{/_source.showDate}}
{{{_source.description}}}
{{#_source.additionalInfo}}
{{#_source.additionalFields}} {{#title}} {{{label}}}: {{{title}}} {{/title}} {{/_source.additionalFields}}
{{/_source.additionalInfo}}
{{/data.hits.hits}}
{{/data.error}}
Blog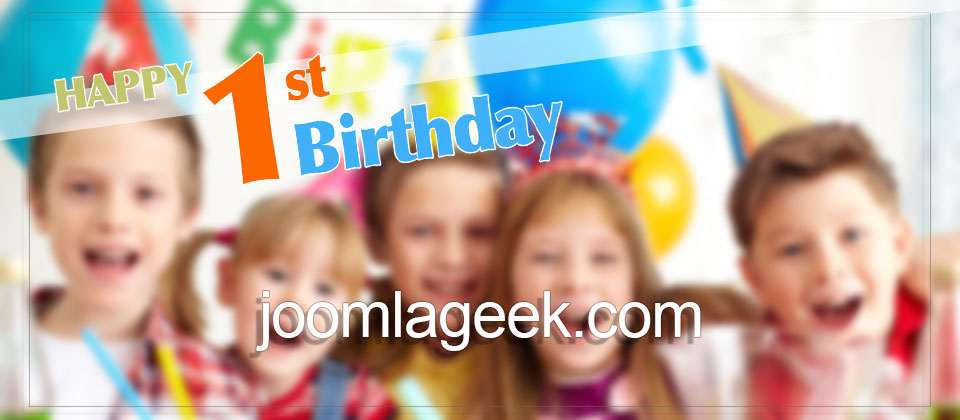 Details

By Lara
Lara
Time flies so fast, do you have the same feeling?
1 year has passed from the moment of creation Joomla Geek Extensions Gallery.
1 year from the moment when a group of crazy young fools came together and created collection of Joomla extensions that run flawlessly on any Joomla website.
And very soon, 16th of July, JoomlaGeek turns 1.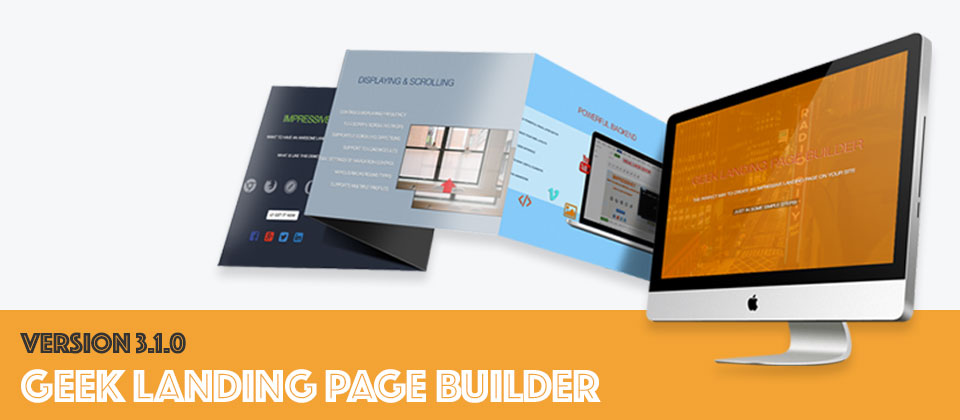 Details

By Thanh Nguyen
Thanh Nguyen
You heard about an release of Joomla extension Landing page v3.0.0 hitting last month. The version has a lot of amazing features that support you to create more pages and achieve your conversion goal faster than ever.
Today, JoomlaGeek team is excited to announce Landing page v3.1.0 including some great new features, improvements and bug fixed is available to download. The new version will help you engage and nurture leads.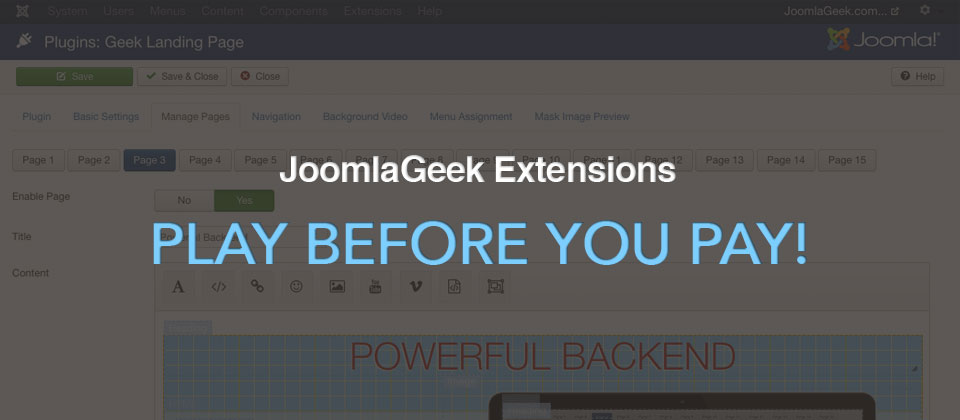 Details

By Lara
Lara
Nowadays it's nothing new to people, the concept "Try It Before You Buy". You test drive a car before you buy it. You try on a shirt before you buy it. And ... for the last few days, developers of JoomlaGeek have been offering potential customers the chance to test our products on test site so they can experience what they can do with JoomlaGeek's products as an owner, compare with others and then decide whether or not to join for a membership. The concept "Try it before you buy" has been proven to be the most responsible and effective way for potential customers to determine if they should buy the products of JoomlaGeek.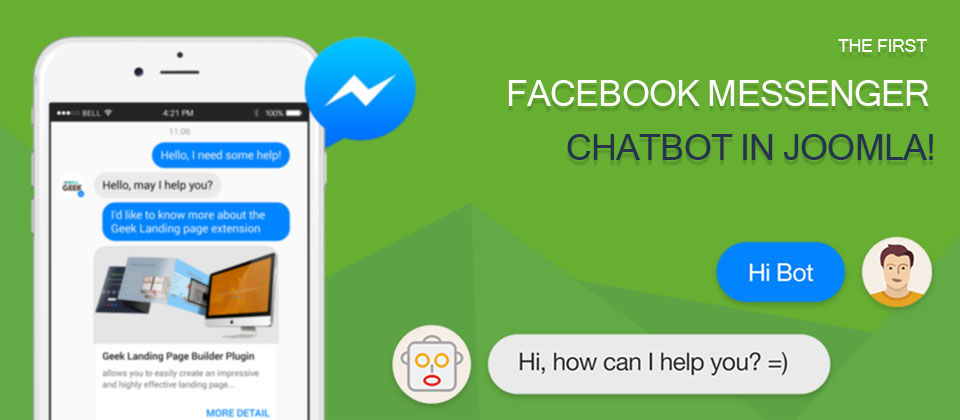 Details

By Lara
Lara
A Chat Bot is an artificial intelligence, a "living entity" designed to have conversations with real human being. Since Chatbots are interactive, conversational agents capable of interacting on your website with your customers, one of the biggest benefits is for a business to save money by cutting the cost of employment in their customer service departments, the bots can sit on your site "talking" to customers 24 hours a day, 7 days a week processing data and assisting customers. The potential business benefits of chatbots can be explain more in article Geek Joomla Facebook Chatbots - Work Smart with our Logic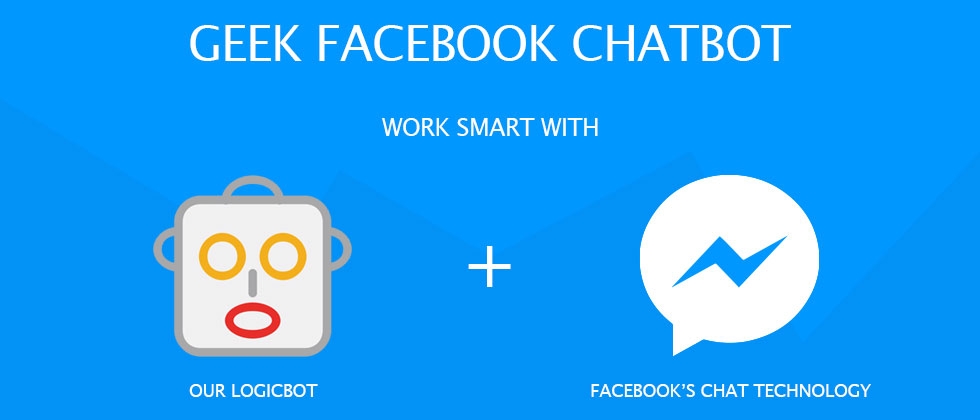 Details

By Lara
Lara
Chatbots have suddenly become the biggest thing in tech because of their ability of providing personalized, interactive communication to talking to a human customer service or sale. The ultimate goal of chatbots is to replace the most common interfaces we use on computers and in connected devices. While nobody can predict exactly how or when chatbots will transform communications, here are some of the potential business benefits: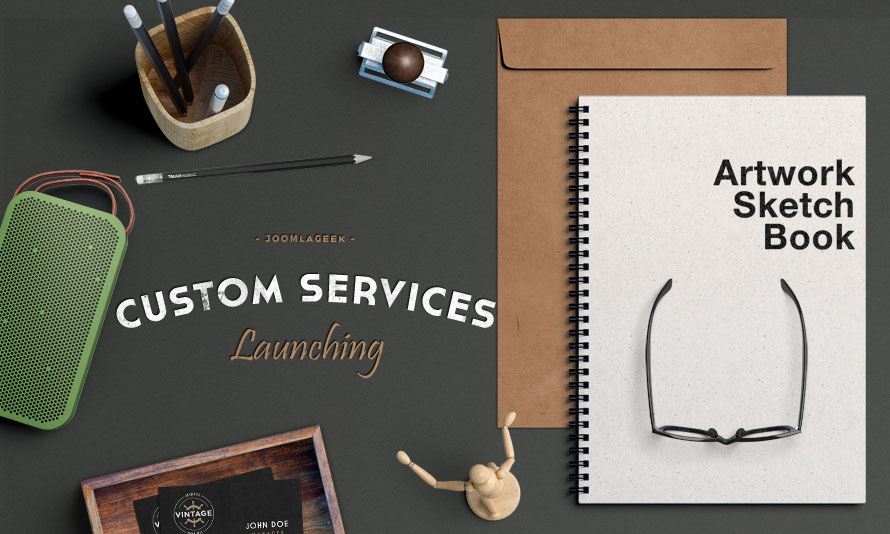 Details

By Lara
Lara
For the benefit of our members, we offer paid customization services for our products. We do hope that we can help you to finish the project on time and with high quality. All you have to do is to simply submit a customization request below and we'll shoot you a quote based on your needs. Get your site customized quickly and professionally by the developers who built it!