Chatbots have suddenly become the biggest thing in tech because of their ability of providing personalized, interactive communication to talking to a human customer service or sale. The ultimate goal of chatbots is to replace the most common interfaces we use on computers and in connected devices. While nobody can predict exactly how or when chatbots will transform communications, here are some of the potential business benefits:
With optimization of chatbot experience and providing human interaction, chatbots fully scalable customer service
By reaching more customers, chatbots can log and store key data points, which companies can then use to personalize the purchasing experience and optimize product development.
Chatbots that undertake tasks become extra employees in company thus optimizing human resource and real people can spend time on business functions to accelerate growth rates.
Companies now can providing feedback more quickly. Chatbots now can use the resulting feedback instead of finding information. Chatbots may open the door for conversation-based interfaces.
Via collected data via chatbots, marketing and sale department can create effective business campaigns that create connectivity of customer and a brand. This improves customer loyalty and edge out competition.
Facebook Chatbots And Future Of Messenger
Last month, Facebook launched messenger platform with chatbots which now allows business to deliver automated support, e-commerce guidance and interactive experiences through chatbots. In facts, among the major players in the chatbot arena include Kik, WeChat, and Microsoft, Facebook takes the advantages because of Messenger's 900 million user reach, its vast connections with advertisers and a healthy developer ecosystem built over years, it might provide the most attractive platform on which to run them. Businesses focus where the biggest number of customers are, and it doesn't get any bigger than Facebook.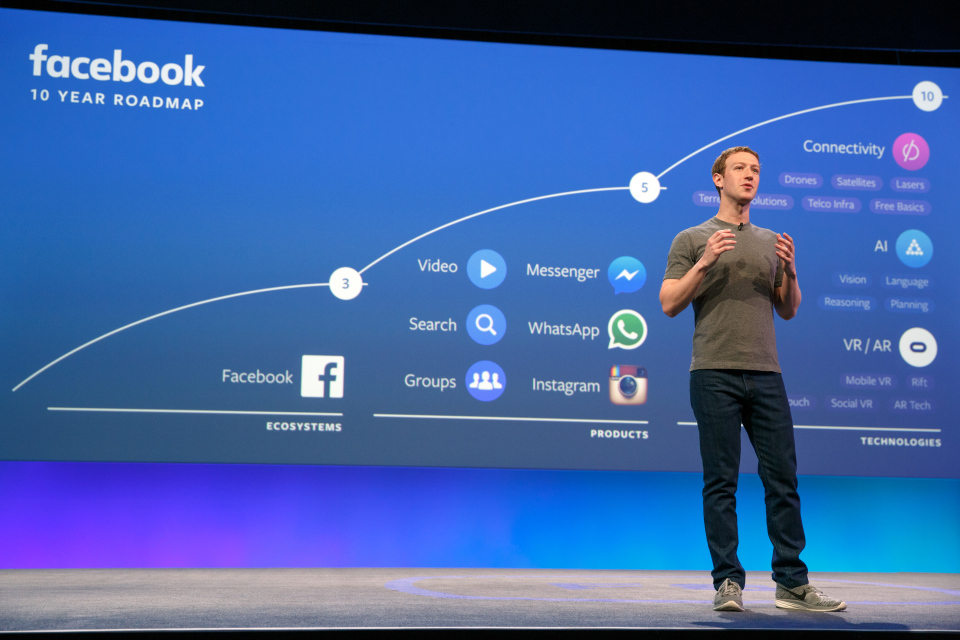 Need help with Joomla chatbot?
Are you looking for Joomla chatbot Workers or Work? Geek Joomla Facebook Chatbot component is on the way out!. The extensions provide some following features:
Work smart with our logic + Facebook's bot technology
Make an artificial intelligent for yourself
24/7 support with auto chat
Do not miss potential clients
Auto sales 24/7
Boost your sales
Save your money
And More...
Sneak Peek 1

Sneak Peek 2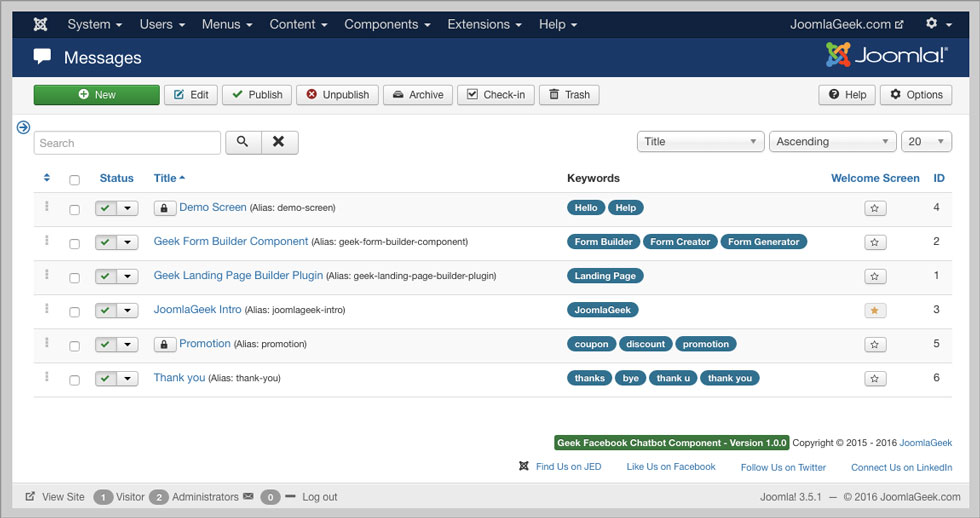 Sneak Peek 3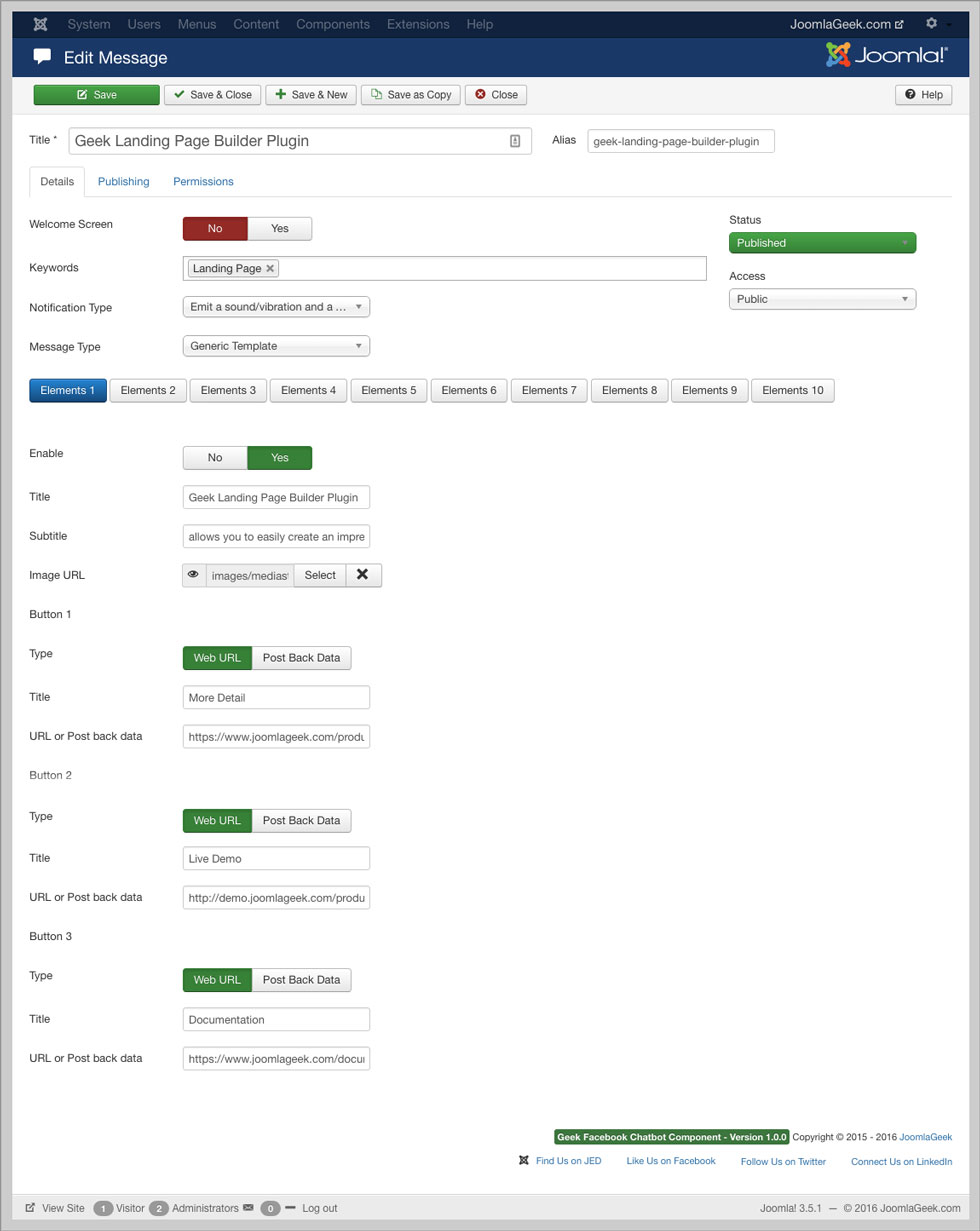 Chat with Our FaceBook Bots now!