{{#data.error}}
{{#data.error.root_cause}}
[{{{type}}}] {{{reason}}}
{{/data.error.root_cause}}
{{/data.error}} {{^data.error}} {{#texts.summary}}
{{texts.summary}} {{#options.result.rssIcon}} RSS {{/options.result.rssIcon}}
{{/texts.summary}} {{#data.hits.hits}}
{{#_source.featured}}
FEATURED
{{/_source.featured}} {{#_source.showImage}} {{#_source.image}}
{{/_source.image}} {{/_source.showImage}}
{{{_source.title}}} {{#_source.showPrice}} {{{_source.displayPrice}}} {{/_source.showPrice}}
{{#_source.showLink}}
{{{_source.displayDate}}}
{{/_source.showDate}}
{{{_source.description}}}
{{#_source.additionalInfo}}
{{#_source.additionalFields}} {{#title}} {{{label}}}: {{{title}}} {{/title}} {{/_source.additionalFields}}
{{/_source.additionalInfo}}
{{/data.hits.hits}}
{{/data.error}}
Developer Package
If your business is about creating professional Joomla sites for clients, this package gives you the best way to get ultimate access to all our products and services. Join and save more than 50% now!
WHAT ARE BENEFITS OF BUYING DEVELOPER PACKAGE?
FULL ACCESS
Full access to downloads for all our products.
PREMIUM SUPPORT
Premium support is provided for active membership in the forums and critical issues are addressed via the Ticket System.
COPYRIGHT REMOVAL
Feel free to remove all JoomlaGeek Copyright on our products.
UNLIMITED USAGE
There is no domain restriction for extension usage.
SAVE BIG MONEY
Saves more than 50% than buying single products.
1-YEAR FREE UPDATES
Free downloads any new updates of our products for an entire year from your purchase date.
---
BUY WITH CONFIDENCE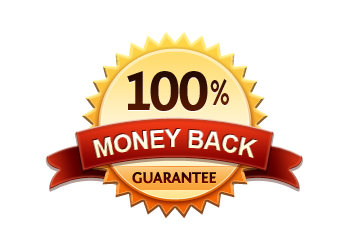 If for any reason, you are not satisfied with your purchased products, we will refund full amount, no questions asked (please read our Refund Policy).
You will have 7 days to try out the product and make sure that it fits your needs.
Reviews
There are no review yet.
Add Your Review
Please
login
before submit your review.
FREQUENTLY ASKED QUESTIONS
After the payment process you can instantly download the product from the Customer Area section. (Navigate to My Account >
Downloads
)
In addition, we will send you an order confirmation email with all order and download information, so you can check back any time in the future.
Yes, You will have ONE YEAR free downloads any new updates of purchased products from your purchase date.
There is no restriction on using our products even after the order expires, but access to downloads, support and new releases are not available. As a loyalty bonus we offer flat 30% OFF for renewals (
send us email
to get a Coupon code).
Yes, you are authorized to make any modifications to achieve your desired intention. All code are open for modification if you need.
No. You are not allowed to re-sell our products. However, you are entitled to customize them for your clients.
We provide support through:
- Documentation: You can find 60% the answers for technical issues in our
Users Guide & Documentation
page.
- Community Forum: For all customers, both Free and Paid User.
- Premium Support Ticket: Premium support is provided for active membership. You can create a ticket
here
.
- Official support hours is from 9:00 — 17:00 Monday to Friday (GMT +7) with reply time of max 24 hrs.
WHY CHOOSE US?
At JoomlaGeek, we are passionate about what we do. Our technical expertise combined with our desire for excellence ensures that we only provide top quality products and services. We love what we do, and hope you will too.
Useful Features / Quality Assurance
We commit to deliver professional products with flexible and useful features. Put your mind at ease when it comes to Joomla Installation.
100% Satisfaction
We ensure 100% satisfaction for our esteemed clients and deliver top quality work and great support when you need it
Money Back Guarantee
We offer a 7 day No-Questions-Asked Refund Policy. Read more here.
Active Forums
Feel free to submit your technical questions in our forums. Our professional Support Staff are always ready to support you.
Quick Response
Support is available Monday to Friday 9.00 AM to 5.00 PM (GMT +7) with reply time of max 24 hrs.