Nowadays it's nothing new to people, the concept "Try It Before You Buy". You test drive a car before you buy it. You try on a shirt before you buy it. And ... for the last few days, developers of JoomlaGeek have been offering potential customers the chance to test our products on test site so they can experience what they can do with JoomlaGeek's products as an owner, compare with others and then decide whether or not to join for a membership. The concept "Try it before you buy" has been proven to be the most responsible and effective way for potential customers to determine if they should buy the products of JoomlaGeek.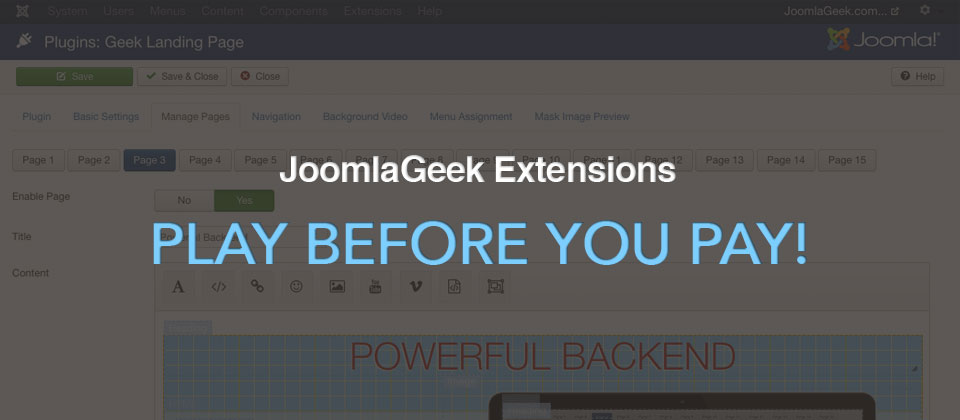 Where can I find the Test site?
You can access the test site with the following information
Site URL : https://play.joomlageek.com
Username: demo
Password: demo
Please note that the site will be RESET after every 12 hours at 0 AM and 12 PM (GMT -6)
So.. this test tool is pretty nice - What's Next?
Once you are happy with the test site and want to use it for your site, you will need to join membership or purchase our products to use all features that made you satisfied. This makes creating powerful websites painless, simple and fun.