One of the biggest challenges in web design is presenting lots of information in a limited space. Content slider is one of design solution to effectively deliver multiple messages. Depending on the content you intend to display, one slider might be better suited than another. This article focuses on how to implement the web slider technique correctly. We will cover how to make a good slideshow and when you should use a slider.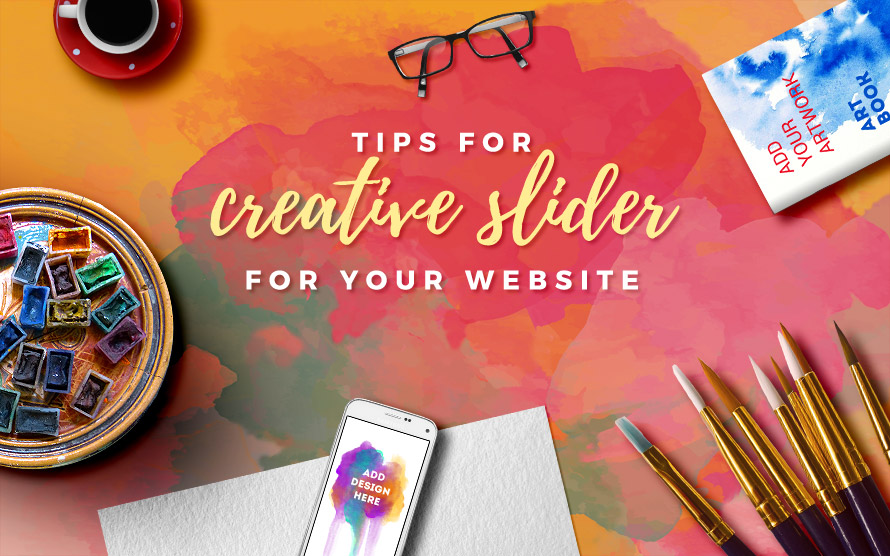 DESIGN TIPS FOR JOOMLA SLIDERS
Although almost every user will know how to work a slideshow, there are still a few ways that you can take it to the next level of usability. These include:
The first slide is the most important. Due to the limitation of time that visitors spend on your web page, you must choose a slide as the first one to appear which gets most attention of user. In another way, it must be the one with the content you wish to promote the most.
Less Is More. You should add five or fewer frames so user feel easy to return to the slide they prefer to investigate further.
Provide Thumbnails, Numbers or Buttons. Navigation controls play important role within sliders, they should be places inside slider instead of below or outside that support users to find desired slide quickly.
Use clear images and text. Content of slide should be really concise and clear, so visitors can instantly know what you're offering them. Make sure you select the visuals that best describe your site as well as get the highest quality images. Remember, the first impression will be the most important one.
Simple & Effective Design Call-to-Action (CTA) Buttons. The perfect CTA button should be clear and reflect a sense of urgency. Also be aware of the message that you want to send or the action that you want to trigger using the CTA. You should create a benefit for the customers so they should click your buttons.In addition, CTA button should be easy to find, but not so large that they distract from what you're promoting or selling on your website.
Good Transitions. There are many transition effects that can be used in a slider, such as fading, horizontal sliding, vertical sliding, the list goes on. Try to pick the transition that best captures the style of the website. For example, if you have a very minimal design, you will want to go with a subtle fade that matches the style.
COMMON PLACES WHERE SLIDERS ARE OFTEN USED
Product Tours
When presenting all information of product at once, huge of information can overwhelm visitors. Hence, if the information is broken into more manageable pieces, visitors are less to get distract. Consider using a slider when information needs to be presented sequentially, like in these product tours.
Slider of information
Sliders are very useful to important information about a company. Indeed, organizations will include an explanation of what they are doing and brief introduction of what sets their products and many further user options.
Highlighting new content
Sliders are the ideal device for sites that are regularly updated. Many blogs use slider galleries to feature top posts. It is a great way to show many top posts and not take up too much space. By fitting numerous featured posts into a smaller element, you are allowing more space for other content.
Ecommerce
Sliders are an excellent choice for showcasing products in ecommerce. Whether you want to display the full range of products, showcase a select few to communicate your aesthetic, or highlight the newest additions to the line, examples of sliders used in e-commerce are plentiful.
And more….
Beside of four above options that sliders are often used, sliders are popular in showcasing online portfolios for artists, displaying a photo gallery or telling a story about promotional campaign..etc.. If you not include them on your site, it now should be built for your audience and for your business.