{{#data.error}}
{{#data.error.root_cause}}
[{{{type}}}] {{{reason}}}
{{/data.error.root_cause}}
{{/data.error}} {{^data.error}} {{#texts.summary}}
{{texts.summary}} {{#options.result.rssIcon}} RSS {{/options.result.rssIcon}}
{{/texts.summary}} {{#data.hits.hits}}
{{#_source.featured}}
FEATURED
{{/_source.featured}} {{#_source.showImage}} {{#_source.image}}
{{/_source.image}} {{/_source.showImage}}
{{{_source.title}}} {{#_source.showPrice}} {{{_source.displayPrice}}} {{/_source.showPrice}}
{{#_source.showLink}}
{{{_source.displayDate}}}
{{/_source.showDate}}
{{{_source.description}}}
{{#_source.additionalInfo}}
{{#_source.additionalFields}} {{#title}} {{{label}}}: {{{title}}} {{/title}} {{/_source.additionalFields}}
{{/_source.additionalInfo}}
{{/data.hits.hits}}
{{/data.error}}
Blog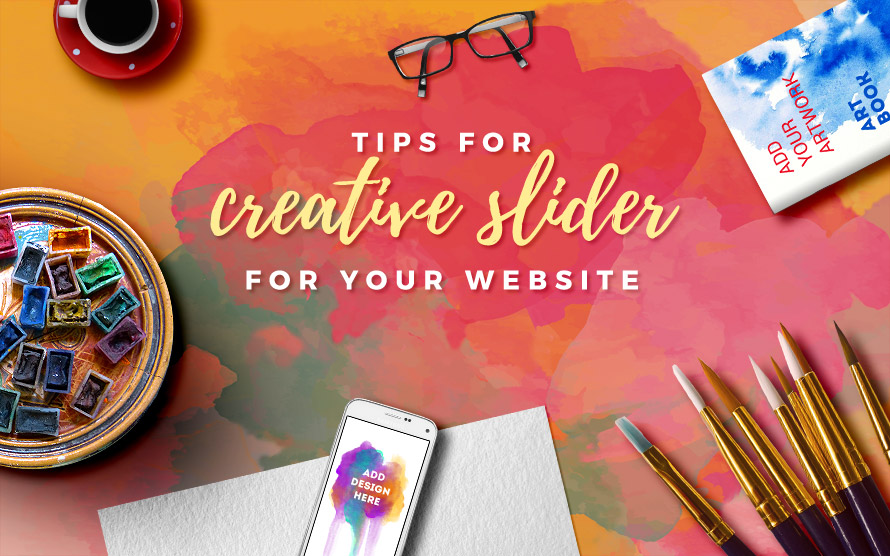 Details

By Lara
Lara
One of the biggest challenges in web design is presenting lots of information in a limited space. Content slider is one of design solution to effectively deliver multiple messages. Depending on the content you intend to display, one slider might be better suited than another. This article focuses on how to implement the web slider technique correctly. We will cover how to make a good slideshow and when you should use a slider.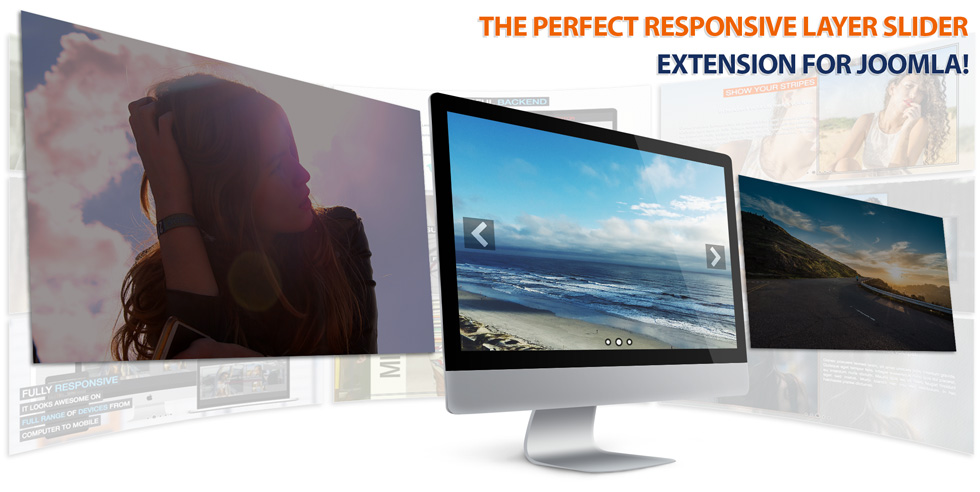 Details

By Lara
Lara
Are you a developer or designer? Are you looking for Joomla Layer Slider module to inspire your site with other people? Here we are going to introduce you an joomla module - Geek Layer Slider which plays an important role in building a beautiful site.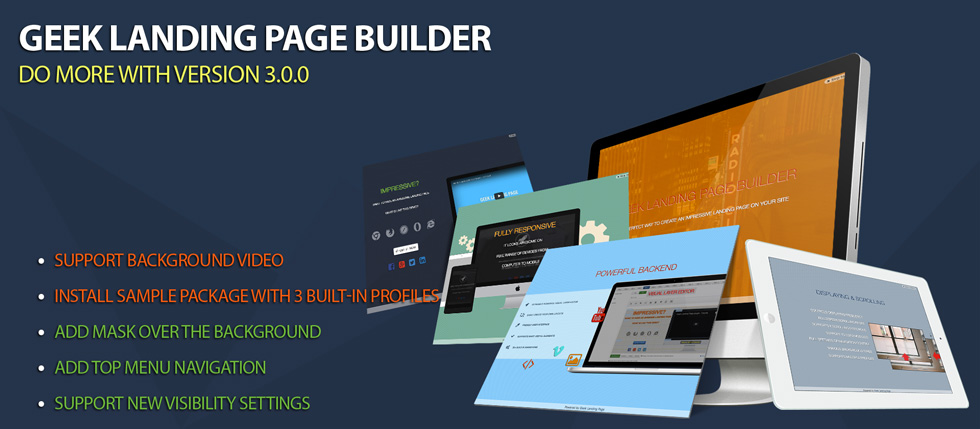 Details

By Lara
Lara
We never get tired of making our products better so that you can be even more awesome using it. :)
Let's see what's in today's release.
After long time with endless effort , we are delighted to announce that version 3.0.0 of Landing Page Builder Plugin will be released today.
JoomlaGeek team would like to send special thankful to all your wishlists, suggestion so far toward this new version.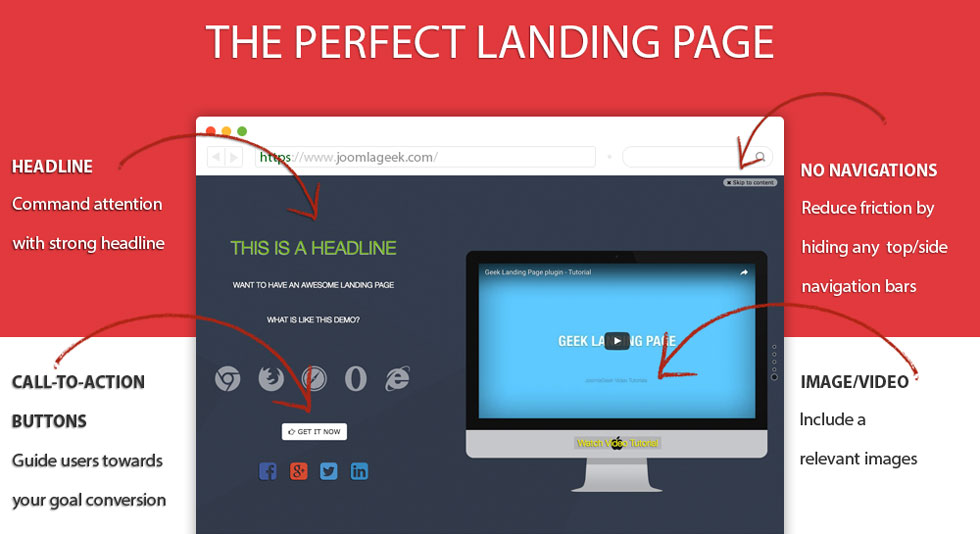 Details

By Lara
Lara
Any savvy inbound markets gets that the big challenges after getting visitors to a website is to convert them into leads for any business. So, what is the best way to gain this goal? Landing Pages, that's what!
Landing pages are considered as the heart and soul of an inbound marketer's lead generation efforts. By now, are you little confused about how to create an effective landing page, and wondering how to put all the pieces together on Joomla?
But are you a little Read on to learn how!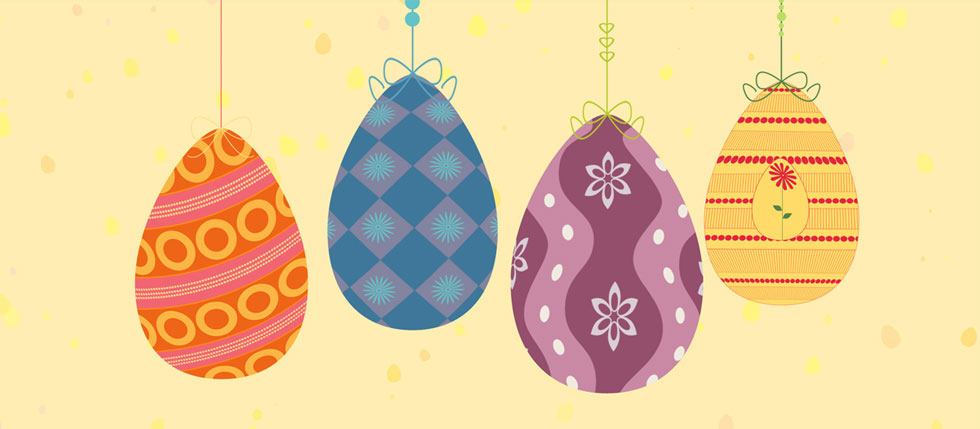 Details

By Lara
Lara
Easter always brings with the beautiful Spring time, love & warm of family and friends. It's a time for feeling good and sharing that feeing with others; a time for giving and a time for accepting.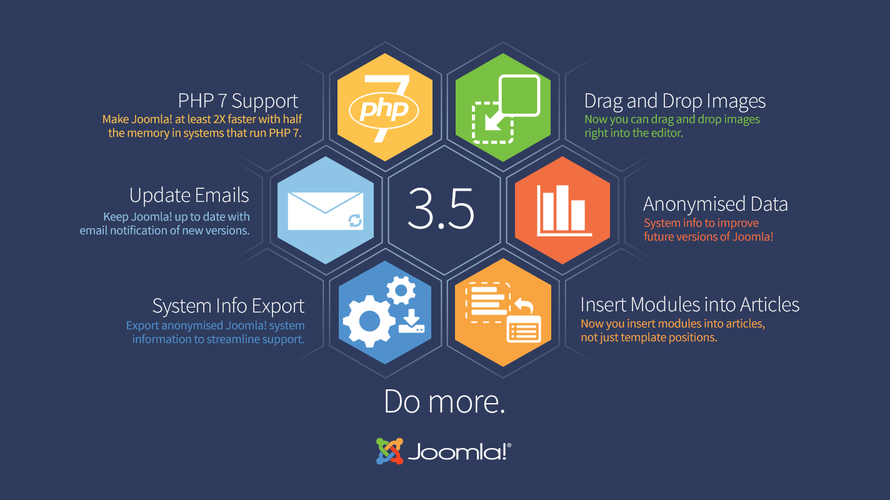 Details

By Lara
Lara
After Joomla 3.5 Beta released series, Joomla 3.5 Stable is out on 22nd March 2016 as a great boom with a hug improvements compared to previous series. With the contributive effort of many Joomla Experts, version of Joomla 3.5 contains nearly three dozen new features which enables you to build wonderful Web sites and powerful online applications.