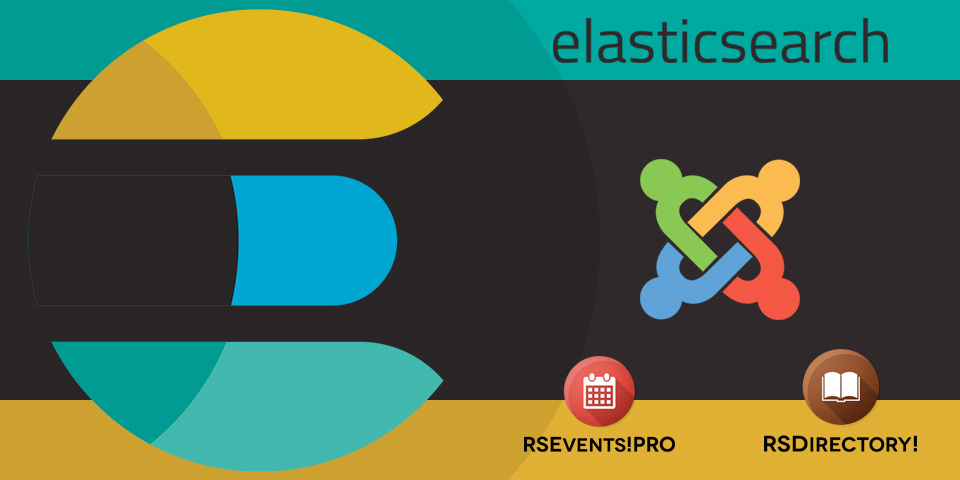 Today we're excited to announce the release of Geek ElasticSearch version 4.3.0. The new version supports two components of RSJoomla that are: RSEvents!Pro component and RSDirectory! component. We would like to extend our sincere thanks to Andrei Cristea (RSJoomla' Senior Support Technician) who helped us to complete these integrations.
Both integrations support feature Geo-distance query. And with RSDirectory!, it also supports a feature Faceted filter on its custom field value.
In this release, we also added some new features and improvements that enable you to manage featured items as well as to make the search form more powerful.
Managing the Featured items

In the Indexed Content Manager page, you can find new features that enable you to select an item to be Featured. You can click on the Star icon in the Featured column to set a single item to be featured, or you can also select more than one item with the check box in the first column and click on the button in the toolbar labeled Featured.
This feature is useful in case you want to put some specific items on the top of search results. The featured articles, best sales products, highlight photos, etc for examples.
Sort Facet buckets by alphabetical order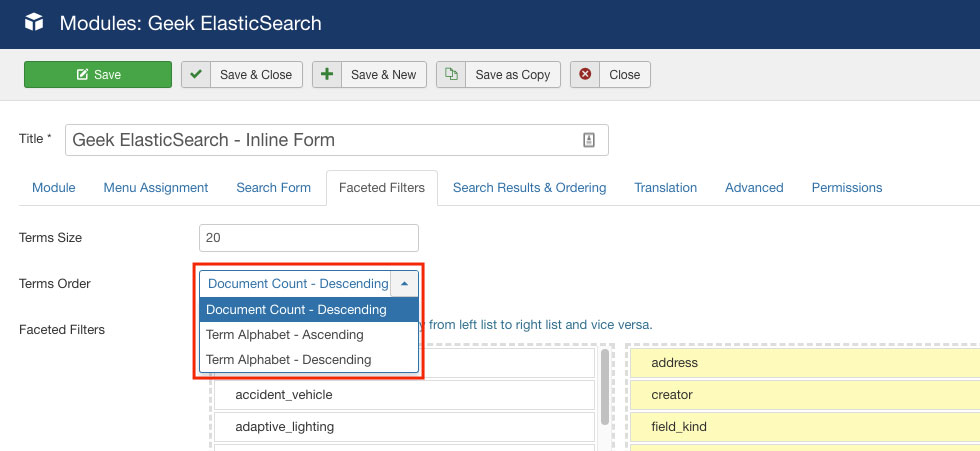 By default, buckets are ordered by document count in descending order. This is a good default but in some cases you'll want to sort buckets by alphabetical order.
So, in the new version, we added two new options that enable you to sort by the string value of a term alphabetically ascending and descending.
Add Facet terms to share url
You may already know that Geek ElasticSearch enables you to share search results to others. But in previous, the share url does not count faceted terms, thus in some cases, you can not share correct search results to others.
So, in this release, we updated this feature to support faceted terms to make it more useful.
You can check out this demo for a closer look about how it works.
If you love Geek ElasticSearch and find it is useful. Please take 10 minutes to write a review on JED to help promote the component to Joomla! community.
Your help is highly appreciated!