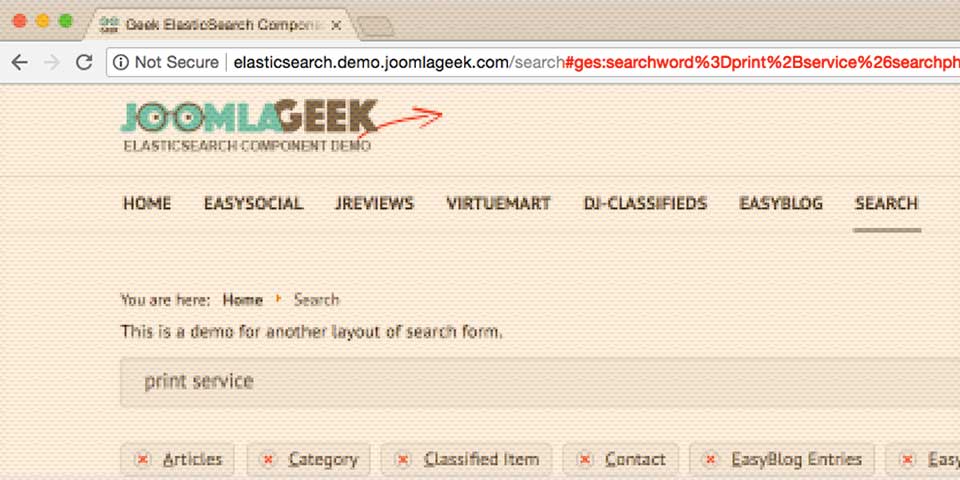 JoomlaGeek would like to announce the release of Geek ElasticSearch version 3.3.0. This version supports a new feature that will update hash (anchor part) of an URL to save search queries whenever the search form has changed.
This feature not only enables users to share search results to others, but also allows them to use Back and Forward buttons of browser to quickly view search history that they just have made.
You can watch a video demonstration below for closer look about how it works.
Please note that this feature is disabled by default, and you can find a setting to enable it on setting panel of Geek ElasticSearch module >> under Search Form tab.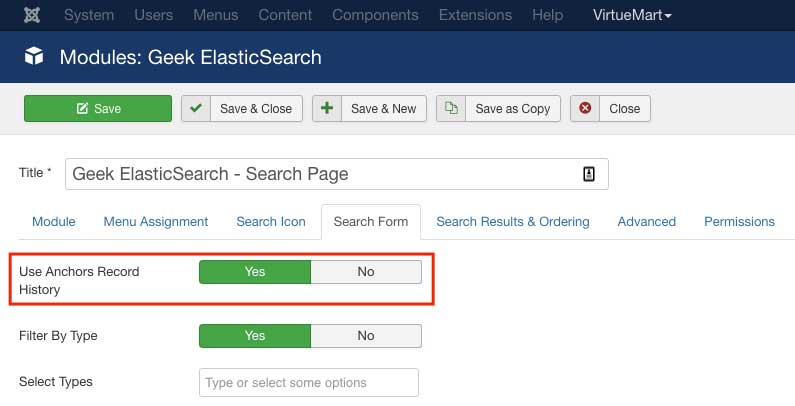 This version also comes with some improvements and bug fixes as follows:
Support component JoomSEF.
Remove short codes from document's content.
Update plugin indexes tags.