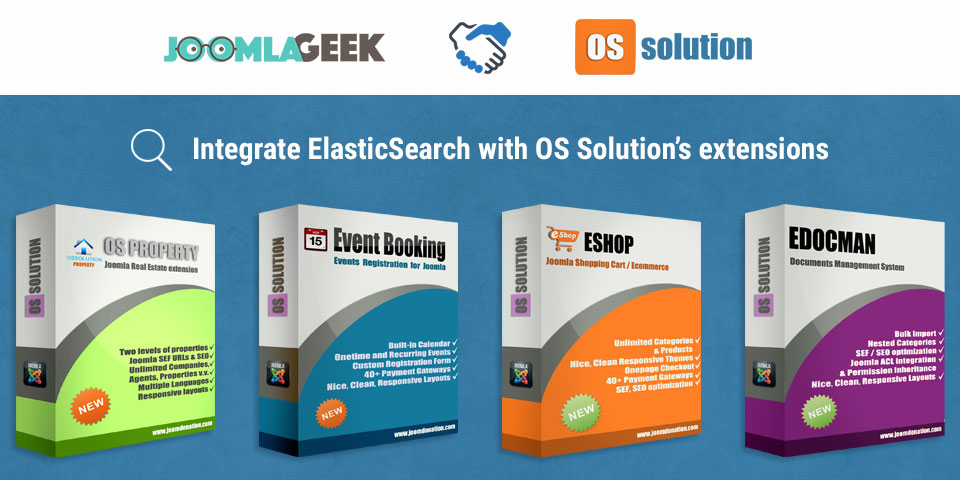 Today we're excited to announce the availability of Geek ElasticSearch component version 3.7.5 for download.
This release mainly supports 4 extensions of OS Solution that are: OS Property, Event Booking, EShop and EDocman. These are popular extensions and received a lot of positive reviews on Joomla! Extensions Directory (JED).
We hope that this integration will bring a lot of benefits to users who are using these extensions. It will provide a fast, flexible and consistent search system for their Joomla websites.
This release also supports indexing EasySocial stream data, and includes some improvements and small bug fixes.
You can follow the links below to download the new version and test it on our demo site.