This week, we are pleased to announce the availability of Geek Facebook Chatbot component version 2.6.0 for download. This version is not only updated to be compatible with Joomla 4, but also includes some new useful features as follows.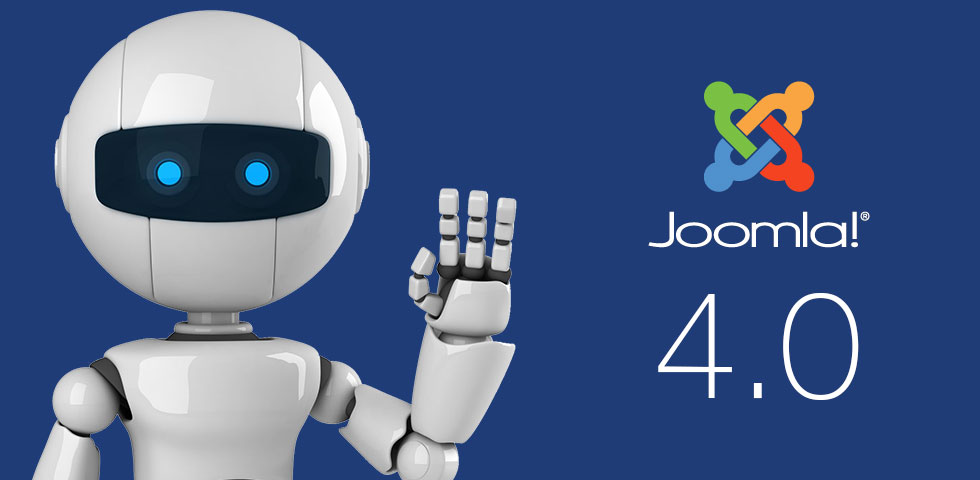 Ready for Joomla! 4
The main goal for this release is the upgraded component to work compatible with Joomla 4. And after some weeks of hard working, we have completed the upgrading, and the Geek Facebook Chatbot component is currently able to work fully compatible with the latest alpha 4 version of Joomla.
Support more message types
The new version supports 2 new message types that allow you to send structured messages for a richer Messenger experience in-conversation.
List Template
The list template allows you to send a structured message with a set of items rendered vertically.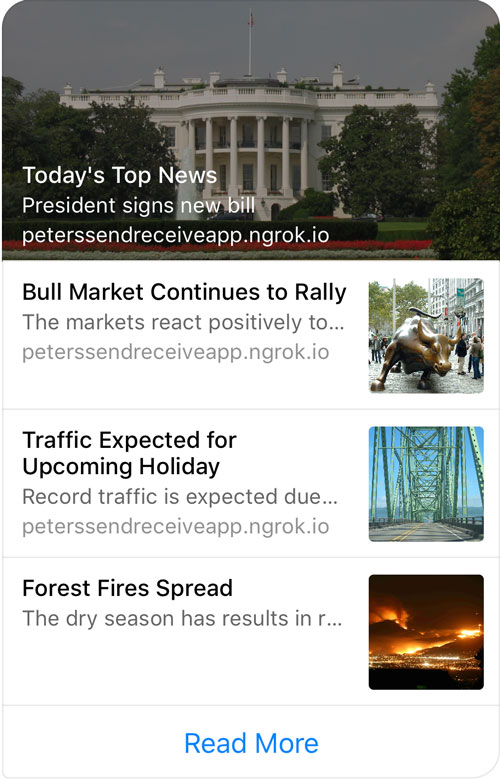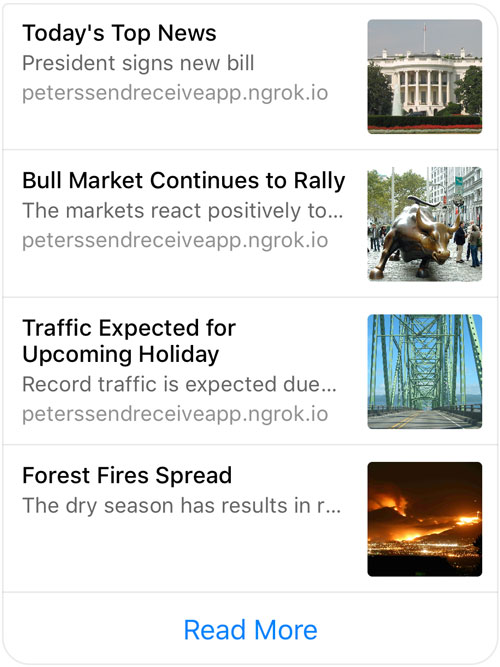 Grouped Message
A grouped message is made up of simple standalone messages that are sent as a group. It allows you to send complex message to users that is combined from different message types.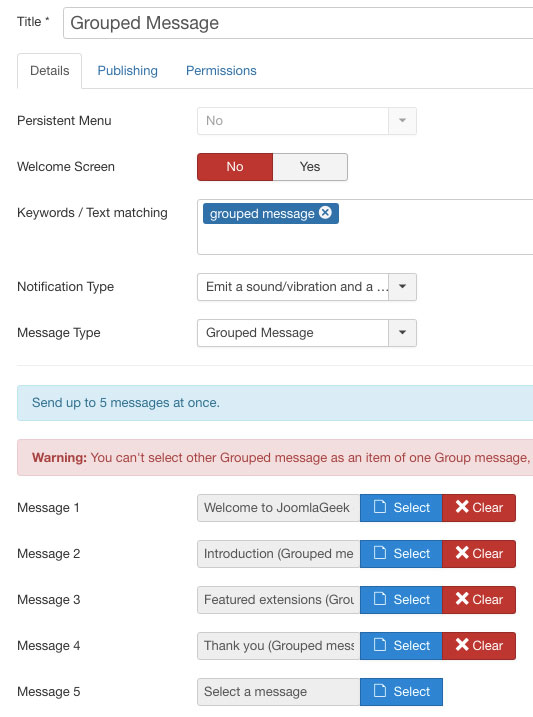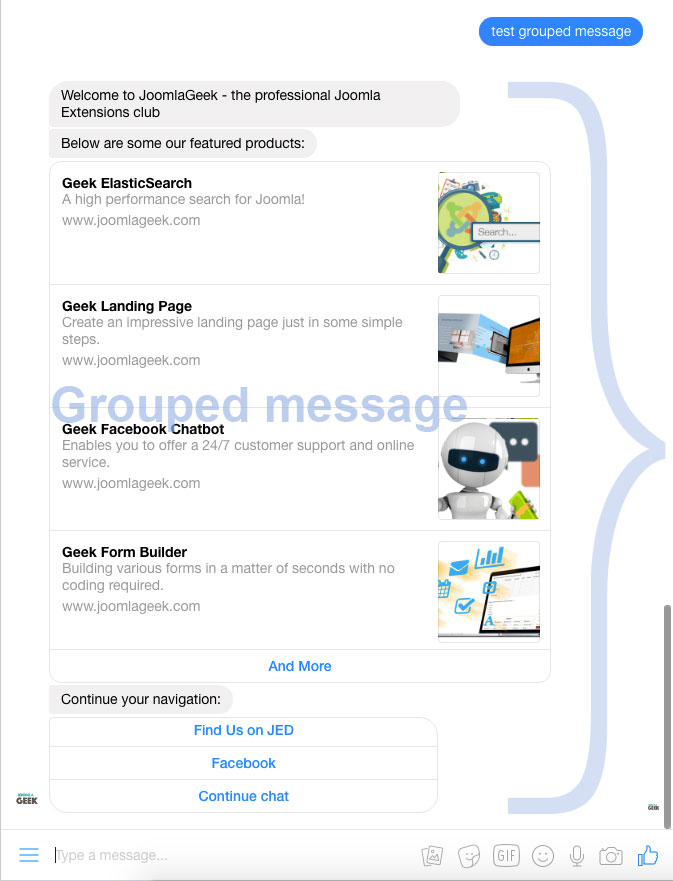 Add more sample codes for developers
Support integration plugins is a very useful feature of Geek Facebook Chatbot component. Since it allows you to develop your own integration plugin to extend function of Chatbot.
Your plugin can get data from 3rd party components or web service and send it to users via Facebook Messenger.
This helps you integrate Chatbot with your services to serve users better.
We provided a sample plugin in install package of components that guides developers how to develop an integration plugins.
But some still find it hard to build a structured message for their plugins.
So, in the new version, we have updated this sample plugin to add more sample codes that guide you how to build messages with different types for Chatbot.
We hope that this update will help you build your own chatbot easier.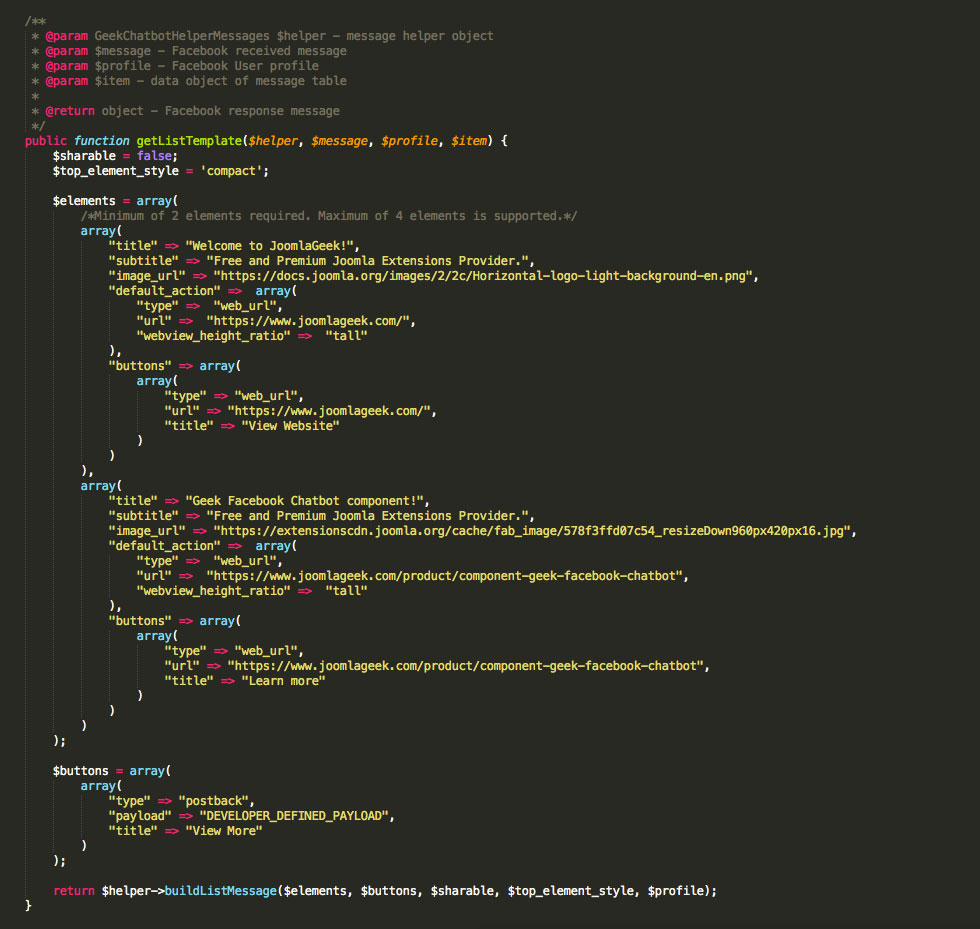 Assign Messenger to specific menu items
A small update but you can find it useful in some cases.
This feature enables you to assign Messenger plugin to specific menu items of website. You can choose between On all pages, No pages, Only on the pages selected, On all pages except those selected from the List. In order to assign to some but not all pages, choose the third option and select the menu links that you want the module associated with.