Today, we are pleased to announce the availability of Geek ElasticSearch 3.7.0. Read on to learn more.
Multiword / Multi term Wildcard query setting
The wildcard search is an appropriate choice when you don't know what exactly you are looking for. Since it can return documents that match incomplete words.
The wildcard search was supported from the very first version of Geek ElasticSearch component, but in previous versions, it returned documents that match any wildcard term. So if users search with multiword search phrase, it can return too many results. And this makes it hard for users to find desired results in some cases.
In the new version, at the request of users, we have added a new setting for the wildcard search feature that enables users to decide whether to return only documents that match all wildcard terms or ones that match any wildcard term.
You can find this setting just below "Search mode" setting, under "Search Form" tab.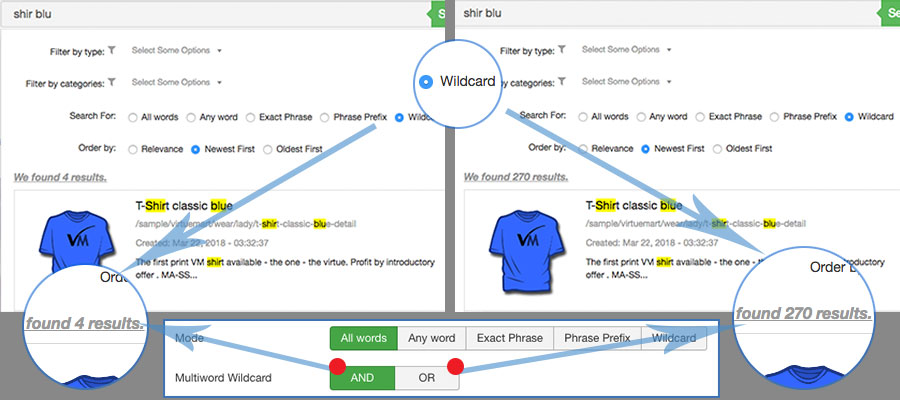 Highlight Search Terms in Article content
The search module in the previous versions only highlighted search terms in search results by default.
In this release, you are now able to highlight search terms in other positions on website such as article content.
Each component uses a different CSS class or id for HTML element to wrap its item's content. So, you will need to use CSS Selector to select those positions.
You can add multiple selectors that are separated by commas.
E.g: .item-page, #k2Container, ..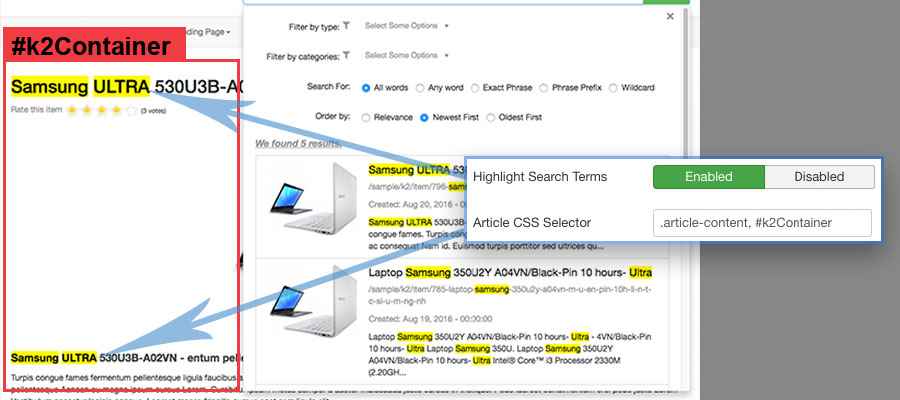 Show and Format Date
This release also includes new settings of showing and formatting create / publish date of documents on search results.

Search in EasySocial Custom Fields
A good news for EasySocial users is that we have supported searching content in custom fields of this component.
Searching is always an important feature of any websites, especially for Social Network websites which have a huge amount of data and always require search results to return in the shortest time.
With this update, Geek ElasticSearch enables you to build a strong search function for your Social network website that replaces for the default one of EasySocial.
The supported custom field types are: URL, Textbox, Textarea, Text, Permalink, HTML, Headline, Header, Email, Address.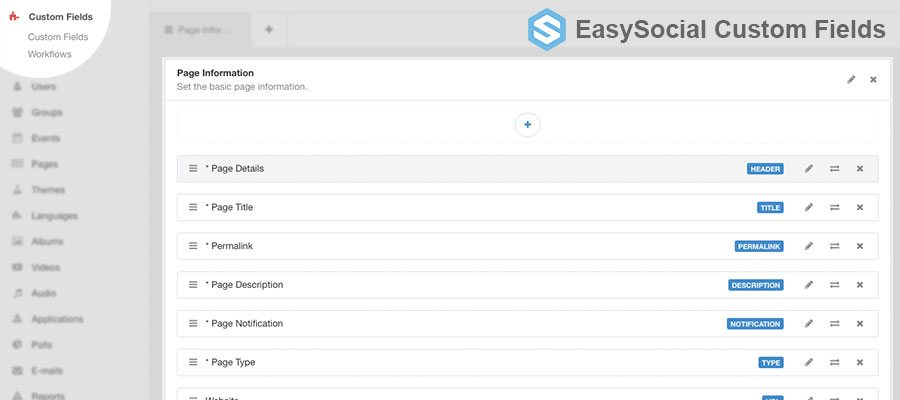 Other updates & improvements
Update new AWS Regions.
Correct region codes of Singapore.
Improve UI of search results on mobile.
Some minor bug fixes.
Love Geek ElasticSearch component?
If you love our Geek ElasticSearch component and want to help us spread it to the world. There are some ways you can help.