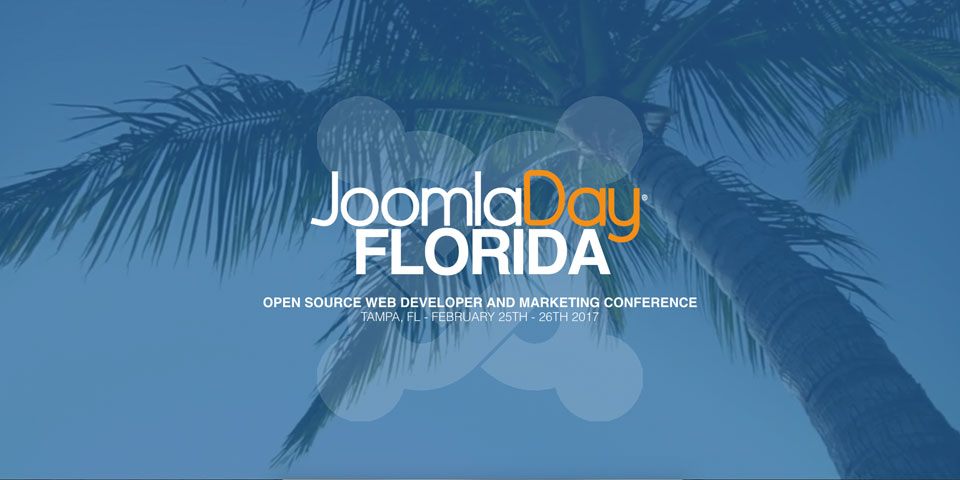 JoomlaDay is a conference that is organised for programmers, web designers, web masters and simply users of Joomla.
The second annual JoomlaDay Florida kicks off in Tampa, Florida on February 25th and concludes on 26th, 2017 with two days of Joomla! discussions, workshops, and training from the world's top Joomla! experts and community leaders.
The conference offers opportunity to meet some of the people behind Joomla products that you use on a daily basis. You can freely ask questions, get helps, present ideas, network with colleagues that can enhance your career and make new friends!
Finding out what is on the horizon for Joomla. The meeting includes presentations on some big changes that are in the works, and Joomla 4 that is set to create a whole new buzz about Joomla. Learning about what is coming in the latest discoveries and how it will impact the community. Join us for another wonderful experience in Florida.
GO PROFESSIONAL GET JOOMLA! CERTIFIED
The Joomla! Certification Program has been created to ensure the competence of Joomla! professionals through documented measurement of skills and knowledge. The program aims to establish a certain standard whilst promoting a qualified workforce.
JoomlaDay Florida will also be hosting Joomla! Administration Certification. Getting certified to show that you're a Joomla! Professional, and set yourself apart in the industry.
GET 50% OFF TICKETS FOR JOOMLAGEEK MEMBERS
If you wish to attend this year's JoomlaDay Florida, you can register through EventBrite and save 50% off on tickets with the coupon code joomlageek
Hillsborough Community College - Ybor Campus
1320 East Palm Avenue, Tampa, FL 33605, United States