This week, We have released a new version of Geek Elasticsearch Component with two new important features: Filter search results by multiple categories and Set the order of items in search results. These new features together with existing features will help your customers to find correct information or what they want on your website in the shortest time and the easiest way.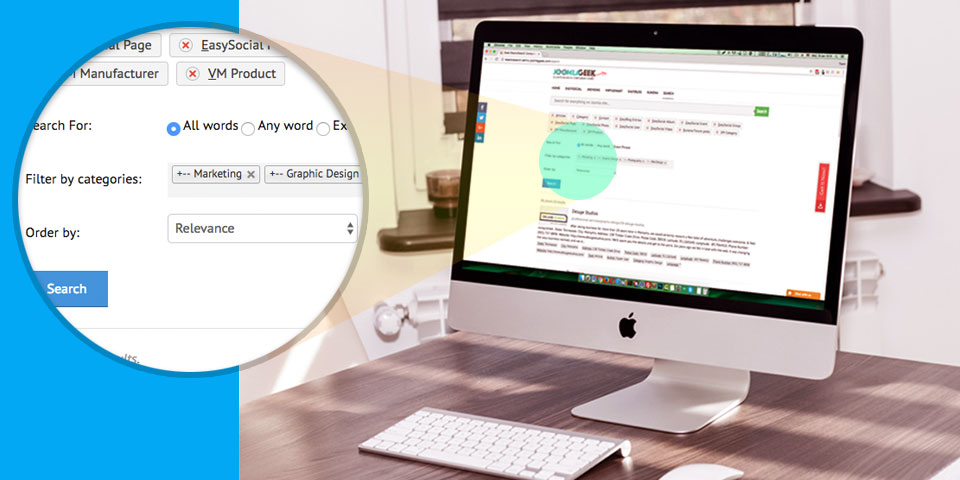 Filter search results by multiple categories
This features allows you to add categories dropdown box to search form. Users can limit their search to a specific categories to narrow down the results.
The special characteristic of categories dropdown is that its options are not only categories of Content component but also categories of other 3rd extensions such as VirtueMart, EasySocial, Kunena… And users can select multiple categories from different extensions at the same time to narrow down the results.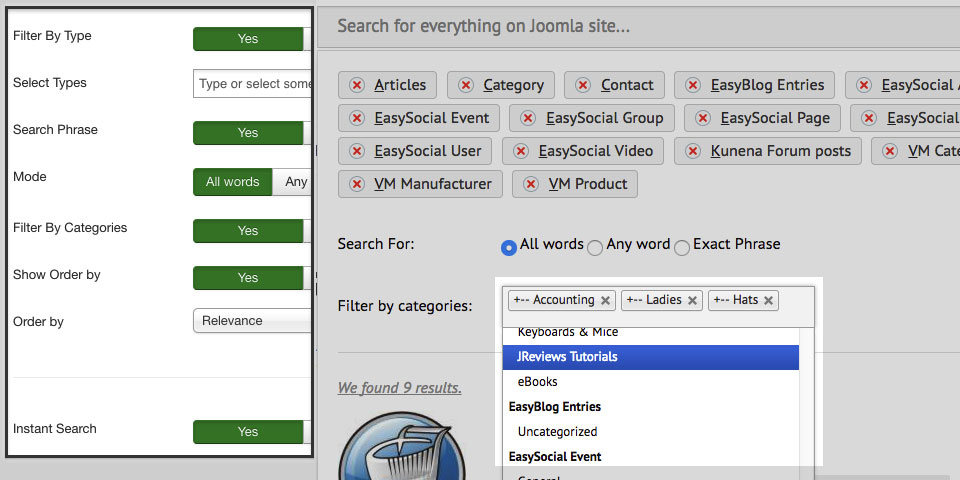 For example, if you have an ecommerce website whose information of products is stored separately in multiple extensions (Virtuemart to manage product information, DOCman to manage documentation, Kunena for forum, Content component for Blog posts, …) so you need to create categories of each component for individual product. And this feature allows you to select all categories related to specific products from these components to narrow down the necessary results. And on search results, you can see all information about that product such as product information, documentation, forum topics, blog posts,...
Wow, that's a great feature!!!
Please note that this feature requires you to re-index all Elasticsearch data. You can archive that by using full index feature on backend.
Set the order of items in search results.
On the previous of component, search results are returned to be sorted by relevance by default. New version allows you to set the order of items on search results, you can select some options for sorting items as follows: by relevance, by newest items first, or by oldest items first.
Some improvements and small bug fixes also are made to this version. Try out the new version and let us know what more you want us to work on.