Today we announce the new version release of Geek ElasticSearch (new feature and improvements). For the details on the update, please find at its changelog below and don't forget to always backup your site before proceeding to the update process.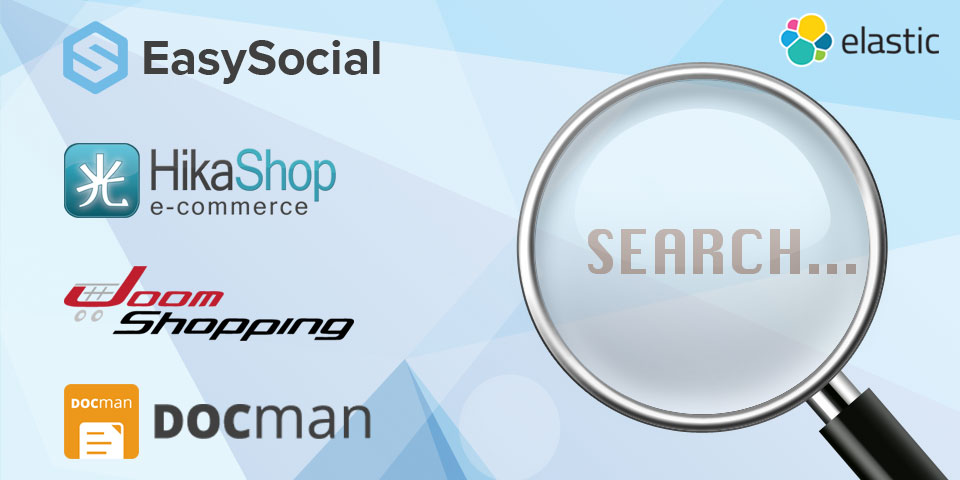 Support more third party extensions
In the first version, Geek ElasticSearch provides plugins to index data of some 3rd party extensions like Virtuemart, Kunena, K2. In this new version 1.1.0, It supports four more extensions including JoomShopping, EasySocial, Hikashop and DOCman.
Added and Improvements
Besides supporting some new 3rd party extensions, the new versions includes some improvements below:
Add new region US East (Ohio) into the the AWS Region list
Set auto focus on search box after opening search window
Display notification to user when no result returned
Bug fixed
Does not make search request if user type too fast on search box
Does not display result if system/core.js file is not loaded
Upgrade plugin
Backup Your Website
Download new version from download section
Upload and install plugin on your site
Love Geek ElasticSearch?
If you love our Geek ElasticSearch and want to help us to spread it to the world. There are some way you can help.
Any issue related to the above can be discussed at Geek ElasticSearch forum.