It's not always easy for people who visit your site to find what they're looking for based on the default Joomla search feature. JoomlaGeek now provides an advanced search solution which enables customers to search through all your website contents with a flash speed.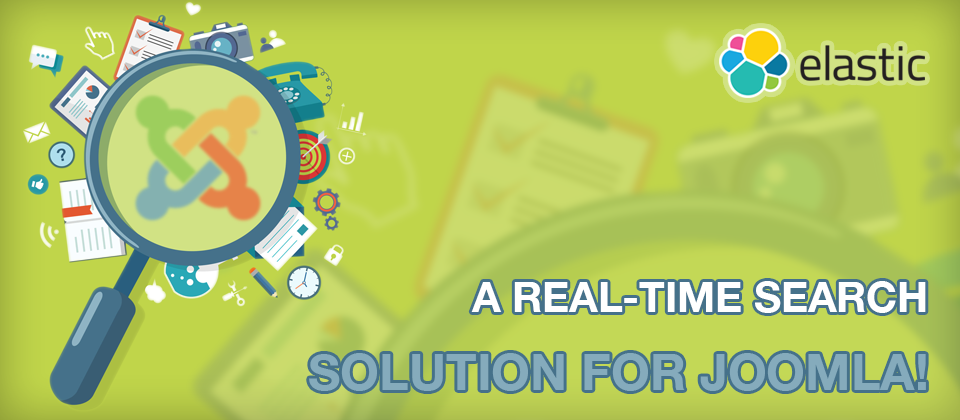 The following key features of Geek ElasticSearch make it as a complete solution tailored for your business.
Near Real Time Search
Data of your site is available for search and the search result is returned without a delay. Moreover, any changes on content are indexed immediately so the freshest information will be shown on search result page.
Search for Really Big Data
The rise of Big Data has been pushing search engines to handle ever-increasing amounts of data. While building Geek ElasticSearch, one of the important things we considered in our extension was how we would incorporate ElasticSearch with our extension in a way that would enable near-real-time indexing and searching on really big data. Eventually, JoomlaGeek was successfully in adding feature that handles searching on big data.
Scalability and efficiency
Geek ElasticSearch not only works compatibility with most Joomla! core data but also some useful 3rd extensions like Virtuemart, MijioShop, Kunena, K2, EasyBlog ... etc… All data of these 3rd party extensions are indexed and available for search results. Third party developers are also able to create their own Index plugins to interact with the component.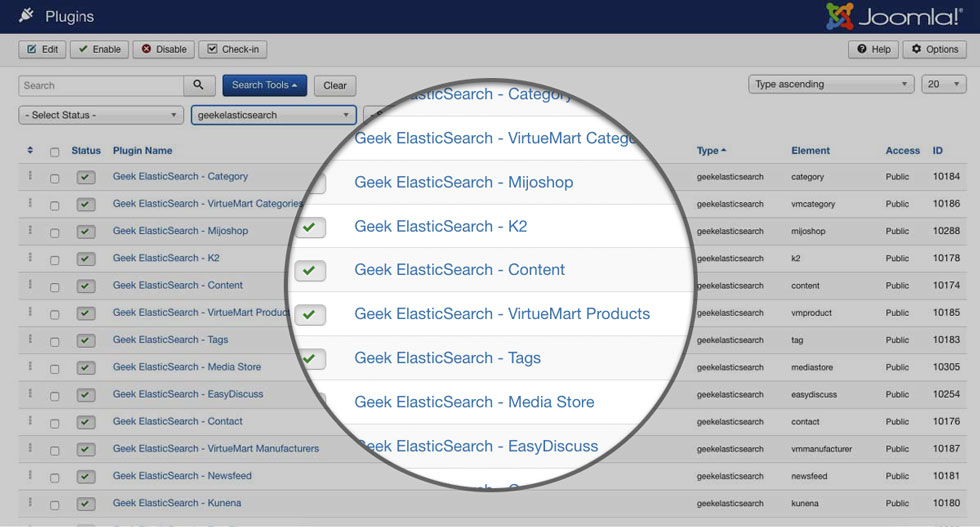 Incremental Update
Geek ElasticSearch supports an option of Incremental Update Index to update content that have only partially changed. It improves indexing time and save server resources because only part of a content is indexed instead of having to re-index the entire the content.
Keep up-to-date
The component comes with two plugins what trigger during the content creation process of Joomla components and immediately update the ElasticSearch index. In other words, if Joomla components trigger the Content events or Smart search events during their content creation process then new their changes will be immediately updated in the ElasticSearch index.
All Joomla! Core components implement these events.
Cron Job
The component supports to run indexer as a command-line application. This makes it particularly convenient to run the indexer from a cron job. That means all new changes will be updated automatically in the Elasticsearch index without running indexer manually on back-end whenever content items are amended.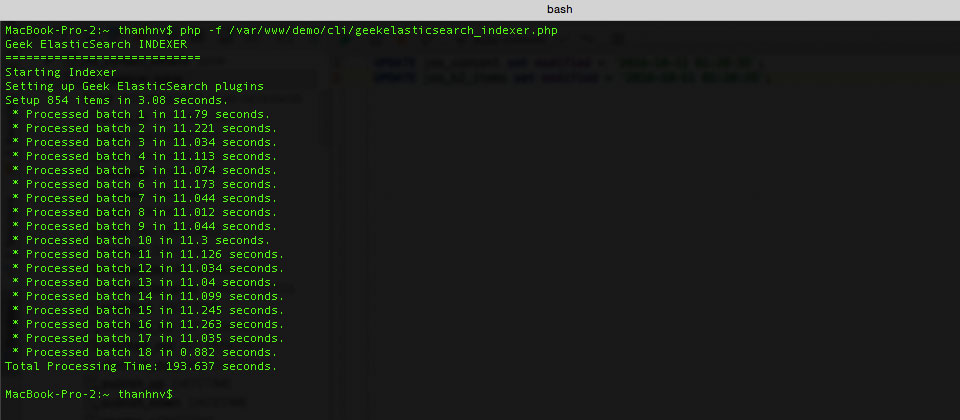 Manage Indexed Content
This feature offers a helpful option to control which items available or unavailable to visitors on your website.
Advanced search module
The component also enables you to customize the output, there is an option to control every on search form and search result is added on the admin panel. You can easily specify which types of content will be returned, optimize search result with Scoring and Boosting or define number of items per search result page ..etc.
Support Amazon Elasticsearch Service
Amazon Elasticsearch Service is a professional solution for those who are not familiar with installation and configuration of Elasticsearch service. Supporting the service in Geek ElasticSearch component makes it easy to deploy, operate, and scale Elasticsearch in the AWS Cloud.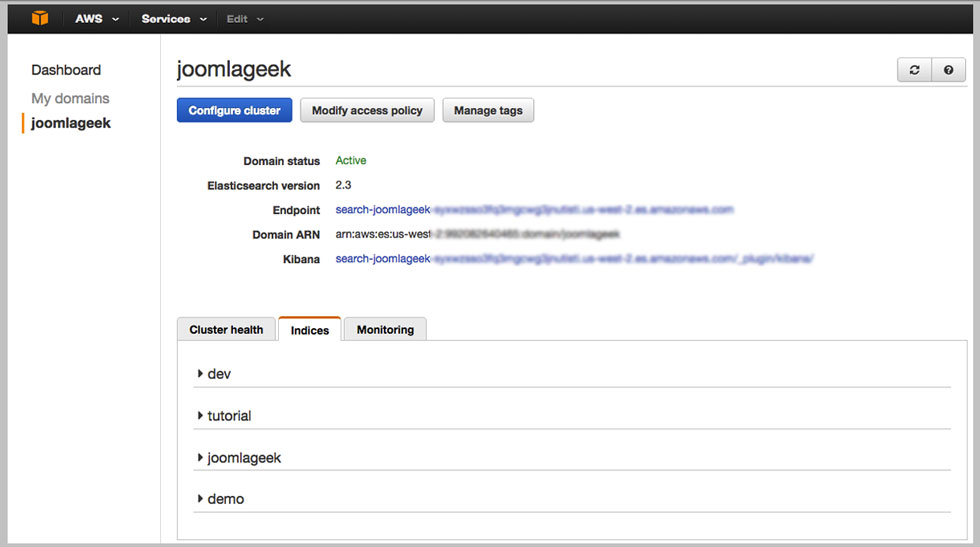 And more….
If you're on a budget and you're looking for a lightweight but superior search function for your Joomla website, Geek ElasticSearch might just be your best option. Join and get full access to the product for one year with very cheap price $39.9. In case you get tired of setting up your system to use the component, we offer an attractive price for installation service of this product with only $50 .
One last thing, we just started promoting a special discount 20% on Geek ElasticSearch, you had better act fast if you want in on this promotion.
Coupon code : GKSEARCH

The offer is only valid from September 12 to 17 , and there's a limited quantity available.